Bought apartment for internet moneyAs a student spent Christopher Koch $ 24 – about 150 million – online currency bitcoin. The rate rose to heaven, and now he owns a three-room on Toyen.
Bought apartment for internet moneyAs a student spent Christopher Koch $ 24 – about 150 million – online currency bitcoin. The rate rose to heaven, and now he owns a three-room on Toyen.
Koch wrote a thesis about encryption in 2009, and came upon the then completely unknown networks bitcoin currency. Almost for fun he spent $ 24 on it, because it is the basis of an encryption perspective seemed interesting.
In their master shutdown and job search forgot Kristoffer investment, but when the rate soared in April, appeared bitcoin in several media, and Chris remembered that he had acquired a kind of internet currency a few years ago.
– Then I thought, I did not have that kind? Says Koch.
The next day he searched frantically for a password, which he obviously had encrypted. Finally he arrived at the right combination, and suddenly brightened sum him.
– There were 5,000 Bitcoins there. Measured by today there are about five million, he said.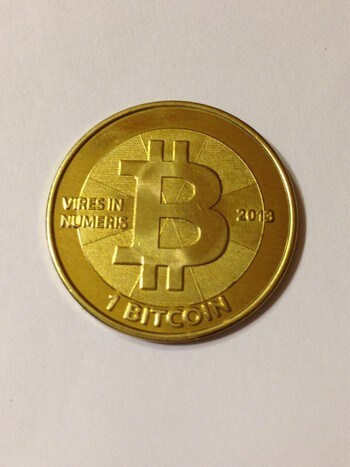 Koch realized 1.1 million of net currency, and spent the money on his apartment in Oslo of.
When crowns eventually flowed into account in Skandiabanken, they came in early in portions of 50,000 pounds each day.
– Every morning I went online banking and saw that the account grew, laughing Koch.
Decentralized
Bitcoin is an internet currency without government control. No central bank sets the interest rate, and no government decides to print more banknotes or coins. The money "dug out" from the "mines", ie blocks of bitcoin is released after a predetermined pattern. "Miners" are huge computers that solve cryptographic problems.Bitcoin exchange rate is determined by what people are willing to pay.
You buy bitcoin via various providers, or exchanges. One of the largest is Mt. Gox, but there are also varieties that Norwegian bitmynt.no and justcoin.com
Abroad has bitcoin really taken off in the last year. The currency can now be used as a form of payment including WordPress blog service, dating service OKCupid and websites Reddit and Pirate Bay. The latter accept bitcoin as donations. It is also possible to use online currency to buy gift cards, which can be used virtually anywhere.
Taxi, seafood and online
But also in Norway used bitcoin. Website Hardware.no opened in the summer of payment via the internet currency.
– For us it has been almost a little experiment, says Per Øyvind Skardbotn, editor of Hardware.no.
The website writes articles about technology, and therefore audience why Hardware.no would try bitcoin. Since June, about 40 subscribers have chosen to pay with bitcoin rather short.
(The article continues below the image)
– We have a very technology-hungry customer base, and we assumed that among our customers were very many who had "dug out" these Bitcoins. It's been fun for us to see the response of the market, says Skardbotn.
According to the website bitcointalk.org should also be possible to use bitcoin to drive a taxi in Østfold, buy seafood in Kristiansand and buy at.
Bitcoin and other types of internet money naturally opens vast opportunities for people who will not follow the law. U.S. authorities shut down a month ago Website To Road , where bitcoin was used to buy drugs and weapons.
VAT and taxes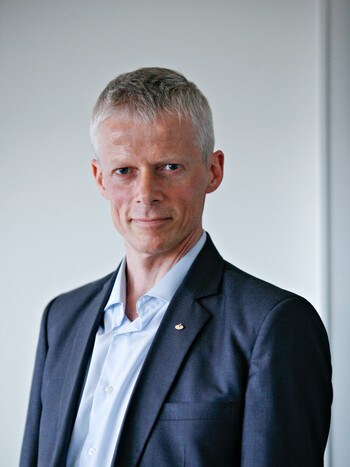 Both the FSA and Taxes monitoring developments with bitcoin and other types of internet currency.
– This is a new way of thinking about values, says tax director Hans Christian Holte told NRK.
If you make money investing in your currency, you should tax 28 percent of the profit and turnover of bitcoin should pay VAT by, said the Director.
– What are the challenges this poses?
– This is a true child of the digital world.We must make our laws and rules, and see how these will be used in this new area, answering tax director.
The German finance minister approved in August bitcoin as payment. In Berlin you can also buy coffee with bitcoin. You simply hold their phone up to a scanner, and then it 'paid. Similarly, one can buy drinks at select bars in New York.
Here at home, says FSA that they comply with the EU legislation, and participate in discussions about the possible regulation of bitcoin and other virtual currencies.
Bullion Money
On Toyen brush Koch reach the apartment he bought for bitcoin-win. The bathroom is finished, but the living room is the paint cans everywhere, and plastic covers opening out to the hallway.
His partner was initially skeptical that he used real money "nonsense money."
– She thinks I spend money on a lot of nonsense. I buy various technical gizmos that I never have time to use, and this was the worst of all, I bought nonsense money, says Koch.
– What's she saying now?
– She says that I should be allowed to buy the things I want, he chuckles.
This year has been organized several conferences abroad about Bitcoin, including the United States , the Netherlands and Germany .
Autumn held meetings in Singapore , UK and India